Go Beyond The Show
The Private Jet Podcast shares my deep fascination with safety, service, & leadership in business and private aviation.
However, the show's short segments leave little time for sharing additional things in my stack of stuff. So, I created a private audio feed where we loosen up, talk candidly, and laugh lots (at my fumbles). I call it TIPS.
Get TIPS!
TIPS is your exclusive pass to additional Private Jet Podcast content produced "after the show." In these segments, we talk business and private aviation informally, and on a more personal level, on topics like:
Takeaways
Valuable lessons I've learned over two decades that have helped me serve better and move forward faster.
Ideas
Thoughts on my mind about solving problems, executing, and getting results in aviation and life.
Personal Stories
Tales past and present about wins, challenges, and defeats on the ground and in the air.
Here's How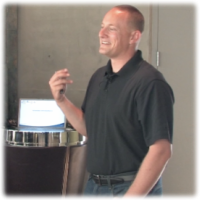 To access this private audio feed, enter your name and email address below. Relax, your information is guaranteed confidential and safe from spam (and you can unsubscribe or resubscribe at anytime).
Throughout each month I'll send you TIPS conversations by email. When you receive a TIPS email, simply click the link in the email and be redirected to the private audio feed. Simple.
Get The Private TIPS Audio Feed